Why is Black Friday? History & Evolution of Black Friday
Every year you hear about black Friday on social media, tv advertisements, and in a newspaper. We bet that you even had availed Black Friday discounts, but do you know why black Friday is known as Black Friday? What is the history behind Black Friday and how it has evolved throughout the years? Well, in this piece, we'll talk about black Friday the history, evolution, and how different countries celebrate black Friday. So, let's begin!



History of Black Friday
Purchasing and giving gifts in the holiday season is an old tradition, but the holiday shopping season is the product of the consumer culture of the 20th century. To understand the history of Black Friday, let's start from the beginning to put things into perspective.
Everyone has heard about Macy's Thanksgiving Day parade. It is held in New York each year on the morning of Thanksgiving Day; the event is attended and watched by millions of people in the United States. In the mid-20th century, the Thanksgiving Day parade attracted crowds from the major cities, small towns, and villages of the United States.
National or local retailers sponsored the parade. Sponsoring the famous parade was only one for one reason that audience should know they're open for business in the upcoming holiday shopping season. At that time, the Thanksgiving Day parade marked the unofficial start of the holiday shopping season.
In 1863 the US president Abraham Lincoln issued a decree to mark last Thursday of November as a Thanksgiving holiday. In 1939 Thanksgiving Day was moved to the fourth Thursday of November by an executive order signed by President Franklin D. Roosevelt, and in 1941 legislation was passed by Congress to make it official.
It was a powerful coalition of businesses and retailers that asked Roosevelt to make changes in the calendar. They pitched the idea to Roosevelt that more extended shopping season will be good for the American economy. The day marked by Roosevelt was later recognized as Black Friday.
Today the term "Black Friday" dominates the online eCommerce stores, shopping malls, and departmental stores. But do you know that the first time use of the term Black Friday had nothing to do with the holiday shopping season?
On Friday 24th September 1869, two people, namely James Fisk and Jay Gould, took benefits of their connection with President Grant administration to create boom and bust in the gold market. The stock market crashed, and disturbance in gold prices plunged the commodity prices by 50%, and later it was known as Black Friday.
There are many stories attached to the term "Black Friday," but this one really fits the context of Black Friday. In the 1950s, Philadelphia was filled with people because of the navy and army college team football match. They celebrated their fierce rivalry in Philadelphia every Saturday after Thanksgiving Day. Many people from small towns and big cities flood the streets of Philly to watch the big game. Moreover, they took this opportunity to watch the game to buy home goods, giftable items, and clothes from Philly departmental and retailer stores.
At that time, the metropolis city like Philadelphia was unable to handle the wave of shoppers. Cops had to work an extra shift to control the traffic and crowds. By the end of 1960, locals started calling this chaotic day as Black Friday. Amid racial tensions at that time, political leaders wanted to rebrand Black Friday as "Big Friday," but they failed, and eventually, it became famous as "Black Friday."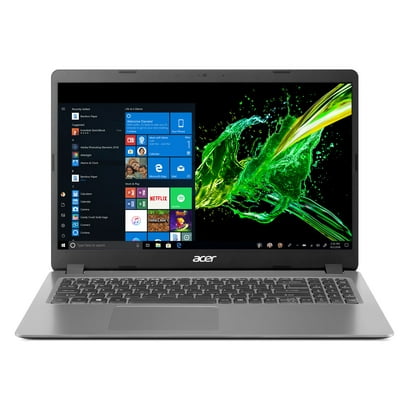 Black Friday Computer Deals from Walmart

back to menu ↑
Evolution of Black Friday
In 1939 when Roosevelt moved Thanksgiving up, the calendar holiday shopping was simple and straightforward. Retailers gathered in the city centers to sell their products. Small towns and cities had shopping districts where shoppers can purchase anything they want for the holidays.
The day after Thanksgiving was busy because people head to department stores to purchase the goods. Departmental stores sold cosmetics, jewelry, clothing, appliances, home goods, and many more items. People can buy all the things they need in a single trip to departmental stores and specialty retailers. During the era of department stores in the early 20th century, many stores used ran Thanksgiving promotions even before Black Friday became popular.
A decade after world war II, hundred and thousands of Americans moved from crowded central cities to suburban areas. The result of massive migration was the dispersion of retailers out of the shopping districts, and the first shopping mall was opened in 1956 in the suburban area of Minneapolis. Over the next 30 years, many shopping malls were constructed across the United States, which was a step forward.
In the 80s and 90s, big corporate stores like Best Buy, Walmart, and Target came into the market, which increased the competition in the retailer's landscape. During this time, the term "Black Friday" became popular, and singed advertisements popped up. Retailers started to offer Black Friday deals to stay in the competition. In the 21st century, Black Friday has become a phenomenon as people camp outside their favorite stores to avail Black Friday discounts.
Black Friday has evolved from one-day shopping spree to retail, department stores, and suburban shopping malls. Companies have adopted different channels for modern Black Friday, like online eCommerce. Today there are a wide variety of Black Friday deals available on the internet, and shoppers can avail discounts and deals with a single click from the comfort of their home.
back to menu ↑
Black Friday in Different Countries
Although Black Friday is an American holiday and it became popular in the United States, but this hasn't stopped different countries from adopting Black Friday. However, each country celebrates Black Friday on different days every year. For example, Thanksgiving Day is celebrated on the second Monday of October in Canada. Let's look at how different countries celebrate Black Friday.
Canada celebrates Black Friday after the American Thanksgiving Day, and it has become extremely popular in Canada. Retailers and corporate stores offer amazing Black Friday deals to attract customers.
In the United Kingdom, Black Friday means the Friday before the Christmas eve. American companies in the UK, like Amazon and Asda, started promoting Black Friday in November, and it is still controversial in the UK. However, Black Friday in November generates economic activity worth 2 billion pounds.
Black Friday is one of the most popular events in Romania. In 2011 the concept of Black Friday was imported to Romania by online giant eMAG. According to the CEO of eMAG, 11 million out of 20 million Romanians know about Black Friday, while 6.7 million Romanians prefer to shop on Black Friday.
Black Friday is not an official holiday in Germany, Netherlands, Switzerland, and Austria, but it is still popular. It is a clearinghouse for online deals and sales as per American Thanksgiving Day. Many retailers throw out exclusive deals on Black Friday, and it is an excellent opportunity for the citizens to purchase more for less money. 
back to menu ↑
Violence on Black Friday
As discussed earlier, Philadelphia was crowded with people, and police officers had to perform extra shifts to handle the crowd and traffic. Even today, Black Friday crowds are a headache for police and security officials. As per data, 11 people have died, and over 100 have injured on Black Friday. In 2008 Black Friday, the man was crushed to death by the crowd at New York Walmart. More than 2000 people entered the store, which trapped Damour, and he died due to suffocation. Every year on Black Friday, people get injure and die due to suffocation and other violent incidents.
back to menu ↑
Why is Black Friday Popular?
Black Friday is popular because of tradition and history associated with this day. Secondly, it is the beginning of a holiday shopping season. It is the best day to find deals on a different product that you love, like games, toys, electronics, smartphones, and much more. Black Friday is a great day for people who are budget-conscious and always looking to save money. 
back to menu ↑
Facts About Black Friday
Black Friday is no doubt a popular shopping day all over the world. Here are some of the black Friday facts:
Today Black Friday shoppers prefer online shopping over in-store shopping.

There are 60% chances that an American will purchase something on Black Friday than any other sales Friday.

There is an almost 240% increase in the revenue of online retailers on Black Friday compared to any other day in the year. 

Online traffic is five times on Black Friday and Cyber Monday as compared to any other day.

70% of the Black Friday online shoppers spend their money on the online stores that offer free shipping.
back to menu ↑
Final Words!
If you compare Black Friday of the 20th century and early 21st century, many things have changed. Black Friday is losing its charm because of the competitive landscape. Many big giants are offering sales on Cyber Mondays, pre-Black Friday discounts, and small business Saturday. However, for consumers, it is a good thing because they now get to avail more discounts.
back to menu ↑
Books about Black Friday