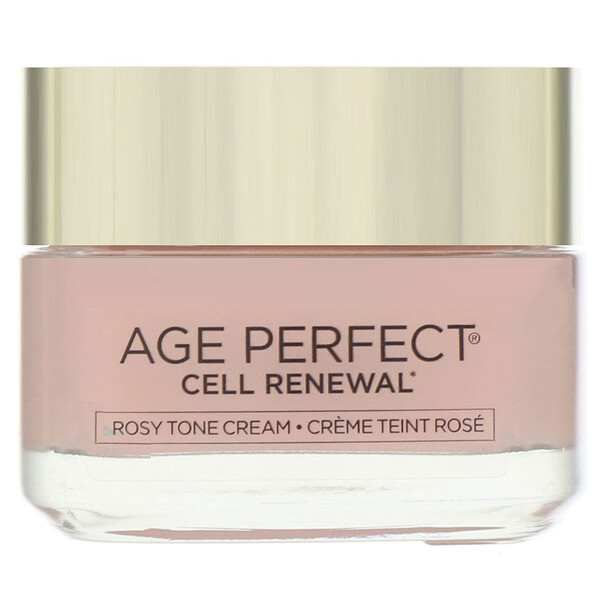 L'Oreal Paris Age Perfect Rosy Tone – Skin Care
L'Oreal Paris Age Perfect Rosy Tone Face Moisturizer renews and revives your skin's healthy rosy tone for visibly younger looking skin. WHY IS THIS PRODUCT RIGHT FOR ME? As skin matures, its ability to renew surface cells slows down causing a buildup of dead cells on the surface. As a result, the…
$14.09
Best deal at:
iherb.com
Buy for best price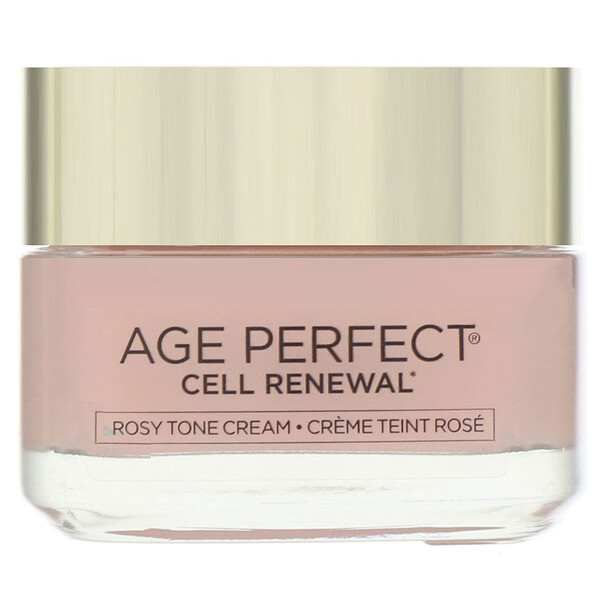 L'Oreal Paris Age Perfect Rosy Tone – Skin Care
Description
L'Oreal Paris Age Perfect Rosy Tone Face Moisturizer renews and revives your skin's healthy rosy tone for visibly younger looking skin.
WHY IS THIS PRODUCT RIGHT FOR ME? As skin matures, its ability to renew surface cells slows down causing a buildup of dead cells on the surface. As a result, the natural pink tone is hidden and complexion becomes dull, losing its natural rosy tone of youth.
INNOVATION FOR MATURE SKIN Rosy Tone Face Moisturizer is an intense moisturizing day cream enhanced with rosy pigments to instantly revive skin's natural rosy tone. This formula with Imperial Peony Extracts and LHA gently exfoliates dull, sallow skin and revives skin's natural pink tone. Smooth, renewed, younger looking complexion.
Compare Offers for L'Oreal Paris Age Perfect
SEE VISIBLE RESULTS Immediately skin is hydrated, looks healthier, feels smoother and looks rejuvenated. After 4 weeks of use skin appears renewed and visibly younger.
UNIQUE TEXTURE This rich, non-greasy face moisturizer formula smooths gently over skin to nourish it with moisture, while rosy pigments help to reveal a healthy youthful look.
HOW TO USE Every morning, smooth gently onto clean face in circular motion. Dermatologist tested for gentleness. Non-greasy.Face Moisturizer by L'Oreal Paris Skin Care I Age Perfect Rosy Tone Moisturizer for Visibly Younger Looking Skin I Anti-Aging Day Cream I 1.7 oz
Video for L'Oreal Paris Age Perfect